1st Young AMICI Symposium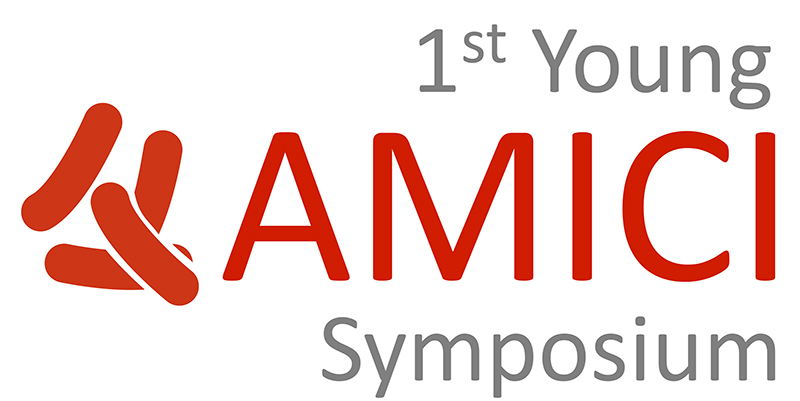 May 25-26th, 2021
ONLINE via ZOOM
ORGANISERS
Alexander Mahnert, PostDoc, Medical University of Graz
Benjamin Zwirzitz, PostDoc, University of Veterinary Medicine, Vienna
Cameron Strachan, PhD student, University of Veterinary Medicine, Vienna
Christina Kumpitsch, PhD student, Medical University of Graz
Julia Krasenbrink, PhD student, University of Vienna
Mathias Flieder, PhD student, University of Vienna
The Young AMICI symposium on environmental and host-associated microbiomes is organized by and mainly intended for PhD students and early career researchers but everyone is welcome to join!
The online symposium will feature sessions on innovative techniques for microbiome research, evolution and ecology of microbial populations, food to gut to host, bioinformatics, and clinical microbiome research.
FREE REGISTRATION! 
Please sign up
here
.
Registration will close on 
Friday 21st May 8:00am (CET)
. All registered attendees will receive a ZOOM link to access the symposium on Tuesday morning before the symposium starts.
---
SESSIONS AND SPEAKERS
Innovative techniques for microbiome research
Lauren Alteio, University of Vienna
The Future is Mini: Expanded Insights into Complex Microbial Communities with Mini-Metagenomics"
Fatima Pereira, University of Vienna
Probing microbiome function using next-generation Raman-FISH
Evolution and ecology of microbial populations
Annie Yu, University of Vienna
A reverse ecology framework for microbial populations in the human gut
Alexander Mahnert, Medical University Graz
The human archaeome, a neglected component of our microbiome
Food to gut to host
Johanna Rohrhofer Medical University Vienna
Prevention of food allergy induced anaphylaxis by systemic administration of sphingosine-1-phosphate
Anna Weiß, LMU Munich, Germany 
It takes a village - exploring how bacterial interaction networks facilitate microbiome function
Buck Hanson, Los Alamos National Lab, USA
Sulfoquinovose is a select nutrient of prominent bacteria and a source of hydrogen sulfide in the human gut
Bioinformatics - From coding to application
Michael Predl, University of Vienna
Python essentials for bioinformatics – a little scripting goes a long way
Narciso Quijada, University of Veterinary Medicine Vienna
User-friendly solutions for complex analyses: Whole bacterial genome sequencing
Francesco Asnicar, University of Trento, Italy 
Large-scale phylogenetic analysis of known and unknown microbial members of the human microbiome with PhyloPhlAn
Athina Gavriilidou, University of Tübingen, Germany 
A global survey about secondary metabolite diversity in bacteria
Clinical Microbiome Research
Sean Gibbons, Washington Research Foundation, Seattle, USA
Harnessing our inner ecology to track and treat disease
David Seki, University of Vienna 
Aberrant gut microbiota-immune-brain axis development in premature neonates with brain damage
Jakob Thannesberger, Medical University of Vienna
The human gut virome - shepherds of the bacterial flock?