New EU-funded project MicrobiomeSupport
Posted: 6. 12. 2018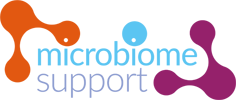 The new European Union's Horizon 2020 project MicrobiomeSupport, coordinated by AMICI member Angela Sessitsch, held its kick-off meeting on 28 November 2018 in Ottawa, Canada.
MicrobiomeSupport runs until October 2022 and has the overall objective to establish an international network of experts and stakeholders in the field of microbiome food system research, elaborating microbiomes from various environments such as terrestrial, plant, aquatic, food and human/animal and assess their applicability and impact on the food system. MicrobiomeSupport will follow the approach of food system and integrate actors and experts from all stages in this circular economy of food.
See www.microbiomesupport.eu for further information.